Open Educational Resources
The following are the opensource useful for any management students.
dgCommunities
Knowledge Sharing and Collaboration worldwide
http://topics.developmentgateway.org/openeducation
MIT Open CourseWare
Provides free, searchable access to MIT's course materials for educators, students and self-learners around the world.
http://ocw.mit.edu/index.html
Open Courseware consortium
The OpenCourseWare Consortium is a collaboration of more than 100 higher education institutions and associated organizations from around the world creating a broad and deep body of open educational content using a shared model.
http://ocwconsortium.org/
Chinese Open Resources for Education (CORE)
Promotes closer interaction and open sharing of educational resources between Chinese and international universities
http://www.core.org.cn/en/index.htm
Connexions Rice University
Connexions is an environment for collaboratively developing, freely sharing, and rapidly publishing scholarly content on the Web, hosted by Rice University.
http://cnx.org/
Tufts University OpenCourseware
Supports and advances education by making high-quality content freely available on the web for learners and faculty
http://ocw.tufts.edu/
Japan Open Courseware Consortium
Provides a wide rage of free and OER via de Internet to individuals interested in higher education
http://www.jocw.jp/
Utah State University Open Courseware
A free and OER for faculty, students and self-learners
http://ocw.usu.edu/
Universia
Translates MIT OCW to Spanish and Portuguese
http://www.universia.net/
Opensource Opencourseware Prototype Systems
Translates MIT OCW into Traditional Chinese
http://ocw.mit.edu/OcwWeb/HowTo/index.htm
UNESCO International Institute of Educational Planning
Works to strengthen the capacity of countries to plan and manage their educational systems.
http://www.unesco.org/iiep/
Public Library of Science
http://www.plos.org
National Science Digital Library
http://nsdl.org/index.php
Creative Commons
Offers creators a way to protect their works while building a layer of reasonable flexible copyright.
http://creativecommons.org/
Widernet eGranary:
Project to improve digital access in developing countries
http://www.widernet.org/digitallibrary/
Our Instructions:
We are on the pulse of the issues and ideas that are shaping today's learning environments, from the latest technologies to new methods for instruction. You will find our faculty has a deep interest and concern in education, and they know what it means to teach. They work continuously to improve and refine their own teaching abilities, providing you with an opportunity to learn from expert, award-winning educators. We accomplish this through rigorous and reflective learning, and through the production and dissemination of high-impact research in local, global, and virtual contexts.
Our Support:
When you're a distance education student your learning experience is enhanced through our flexible and blended learning study options. The Kazian School Of Management in collaboration with Intellinxt is committed to providing comprehensive support services for distance education students, faculty and staff. The Office of Continuing and Distance Education is your primary point of contact in accessing distance education support services. The details for the same can be obtained by a student by Login to the panel with their respective credentials.
Our Guarantee
The 21st century classroom is a place not restricted to a physical space but where a school seeks to guarantee student proficiency in a core curriculum of knowledge and skills we believe will stand the test of time in a range of subject areas. More than that, it is a place that fosters the "productive habits of mind" that instill a love of learning in students, provide students with opportunities to work productively with others, think critically, solve problems both real and hypothetical, and demonstrate new learning in creative and innovative ways. We invite you to find an opportunity that's right for you!
To get a glimpse of our powerful learning tool Login with the below mentioned credentials as guest:
Website URL: http://ksbmedu.intellinxt.org/
Username: demo@demo.com
Password: demo
Virtual Classrooms
Virtual Classroom is a wonderful application for E-Learning where student are able to attend live online classes with expert faculty via the Internet. It supports Institution in better mentoring for the remote learning. The infrastructure facilitates quality Education and Research at Global Level interconnecting institutions and students removing state and district boundaries.
Live Lecture
The Kazian LiVE Series is a unique opportunity for you and your organisation's executives to listen to and interact in real-time with KSM thought leaders. Through a series of webinars, hear expert views on today's hot topics and their impact on tomorrow's business. You will also have the chance to ask questions that are important for your business – and get immediate answers from world experts.
Pre-recorded Lectures
The Kazian's advanced Pre-recorded lectures from expert faculty are available for each course and provide an asynchronous, yet effective form of learning. They are available in an easy to use interface offering faculty notes and reference links along with the actual lecture.These Lectures can be easily accesed by a student using his desktop, Mobile or Tablets.
Self Learning materials
Self-learning materials (SLMs) are basically learner-centered materials. Open, distance and flexible learners usually depend a lot on SLMs because they have to learn on their own, at a time, pace and place of their own choice. The comprehensive Self learning material is specially prepared for every course by our in-house Academics Department, with the distance learning methodology in mind.
Quiz and Assignments
At Kazian School we believe in Learning with continuos assesement. All courses include multiple-choice Quizes to be practiced and 5 assignments; quizes help in a great way for tutor to judge a studnets understanding and preparation for a particular course. The Assignments keeps a studnet engaged in the course with proper tracking.
Students
Testimonials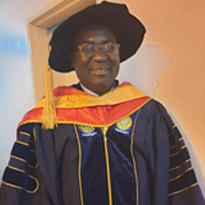 Dr. James Zulu
Centre for Infectious Disease Research in Zambia (CIDRZ)
Co-ordinate in-charge of Men's Clinic @Centre for Infectious Disease Research in Zambia (CIDRZ). He is the Author of Research Guidelines which is meant for both Postgraduate and Undergraduate students. He is a Member of the Kazian School of Management advisory Board since 2014 in India.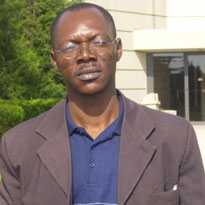 Atikami Sylvester
EMBA + DMS, Strategic Management
I just wanted to share a quick note and let you know that everyone @ Kazian is doing really a good job. I'm glad I decided to pursue my program through Kazian Education. It's really felt great when your counselor keeps in touch with you in each and every phase of your path. Thanks!!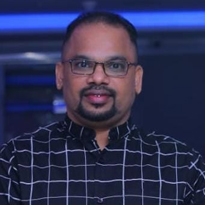 Anil P.
APGBM, MBA
From the very depth of my heart I would like to thank Kazian Education for their complete guidance in supporting me to choose my career path. At first I was completely clueless but with the passage of time I became very confident and proud to be a part of Kazian Education.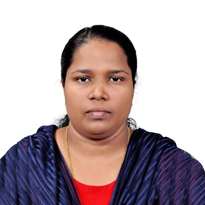 Hebsiba P
DMS - Hospital Administration
I wanted to take the time to thank Kazian and team for everything they have done for me .Your support has been greatly appreciated. Thanks to Kazian and your entire team for all the support and contribution. All The Best .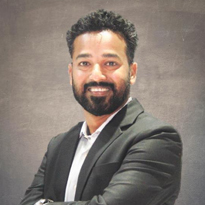 K.Anson Peter
Sr.Account Manager
I am really very very glad to share with everyone about my excellent experience with Kazian Education whose guidance actually helped me to make my career path more clear and firm. Thanks to the entire team of Kazian whose care and support helped me to reach my goal. All the very best to Kazian and the team .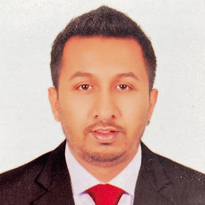 Sreejesh Sreedhar
MBA - Marketing Mngt.
Honestly speaking I was really very very confused with my career as well as my goals but then Kazian Education came into picture whose presence in my life actually did it for me by making my vision much more clear and making me what I am actually here today.
Our online courses offer you a unique learning experience